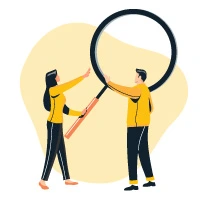 Transparency
---
You are here to become a bureaucrat and the training starts from our institute itself. We here, provide a schedule beforehand so that the students would have an idea that what part of the syllabus is covered and what's still left.
They can keep track of the time and syllabus completion from our side, along with the added benefit of keeping track of their revision as well
The micro-listed syllabus helps them to ensure that they are not leaving behind even the smallest part of the syllabus of any subject.